Aluminum compound Saber
Aluminum compound Saber
€31.37
€31.37
Aluminum compound Saber
20g syringe
Description
Additional information
KEMET DIAMOND PRODUCTS
Description
Aluminum compound Saber
The Saber abrasive paste is formulated with Aluminum Oxide Abrasive and is available in 20g syringes.
It is suitable for a wide range of lapping / polishing processes and is especially effective when used to soften soft metals such as brass, aluminum and copper.
It is also effective for smoothing small areas of glass prior to polishing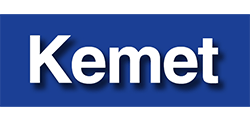 KEMET DIAMOND PRODUCTS
Kemet offer a wide range of standard and special Diamond Products formulated and manufactured in our quality controlled laboratories. Each is a special blend of diamond powder with a specific grading and concentration in a chemical carrier to give the optimum
Stock removal and surface finish.
Ease of cleaning.
Temperature resistance.
Lubricity to prevent drying out
Com a evolução da tecnologia, os novos produtos diamantados Kemet estão em constante desenvolvimento de forma a cumprir os requisitos específicos. Este produtos podem incorporar diferentes tipos de Diamante de forma a se adequarem à aplicação necessária, como por exemplo o diamante sintético monocristalino, policristalino ou pó natural, suspensos em componentes químicos únicos. Os laboratórios Kemet estão disponíveis para ajudar a desenvolver fórmulas específicas de acordo com as suas necessidades.
Kemet exclusively uses the best quality virgin Diamond Powder and high purity chemicals in its diamond products.
Diamond Grading
The exceptionally close grading standards developed by Kemet exceed many international standards and guarantee that Kemet Diamond Products are manufactured to the closest tolerances.
Quality Control
Microscopic and computer analysis of the diamond powder ensures that it is exactly the correct grading and shape to maximise cutting performance.
Consistency of Performance
Strictly manufactured to ISO 9001:2008 quality assurance standards – our guarantee that the quality will be consistent.
User Friendly
Manufactured from the highest purity chemicals – safe to use and friendly to the environment.